Who We Are
Our Specialty
is building plans to help clients transition into retirement and delivering life – long income to support their desired spending.
Our Mission
is helping clients gain clarity, confidence and control by making smart financial choices aligned with their financial & life goals.
Our Values
We're Honored
to Serve You
And we take that responsibility very seriously
We Take Ownership
Clients depend on us and we hold ourselves accountable
No Cookie-Cutters
We customize plans based on our client's unique cash flow needs, we can't and won't offer cookie-cutter solutions
We Aim to Wow
We strive to over deliver on our promises with a world-class client experience and concierge service
Work Hard, Celebrate
& Have Fun
Just like our clients, we take time to enjoy life outside of our professional life too
Our Team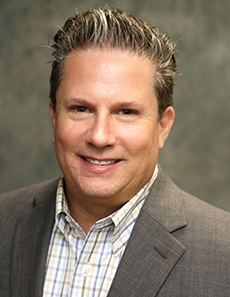 Paul G. Fimognari, CFP®
Founder and Board CERTIFIED FINANCIAL PLANNER™
Paul's favorite way to play is on snow skis, schussing down the slopes. His roots are in New England. Raised in Longmeadow, Massachusetts, Paul graduated from Western New England University with a BSBA degree. One year out of college, he moved to Orlando, Florida where he began his career in the financial services industry more than 30 years ago. Paul founded Fimognari Financial in 1990 to focus on helping client's transition into retirement successfully. He provides the bulk of the team's technical expertise.
Experience
Paul entered the financial services industry in 1985. He learned early on to engage clients with a financial planning process. This led him to specialize in retirement planning for employees of public schools, colleges and universities. He became expert in 403b plans and the Florida Retirement System. Paul conducted scores of educational financial workshops in classrooms on campus for employees nearing retirement. When working with people in their 50s and 60s it became apparent that there was a lack of information and understanding about planning for and transitioning into retirement. As Paul says, "Retirement planning involves some irrevocable decisions. To make smart choices, you need accurate information, planning and advice to avoid costly mistakes, maximize your resources and effectively achieve your goals"
Paul's practice has grown significantly over the years while continuing to specialize in helping folks make the "Big Transition" into retirement. This growth has come largely due to his ability to help clients crystallize their goals and take action along with his expertise in tax, investment, retirement and estate planning strategies. Today, Paul's clientele includes business owners, professionals, corporate executives and retirees. He is also responsible for continuous improvement of the services that Fimognari Financial offers. "We've built a business model based on what client's want and we continually look for ways to improve the client experience", says Paul.
Education
Paul graduated from Western New England University with a Bachelor's of Science in Business Administration (BSBA) degree. He is a board CERTIFIED FINANCIAL PLANNER™ professional. The CFP® certification is granted to those individuals who have met rigorous professional standards and have agreed to adhere to the CFP Board's principles.
Association and Group Involvement
Paul served on the Florida Hospital Foundation – planned giving committee and was a founding board member of Stetson University's Family Enterprise Center. He is a member and has served as a board member of the Central Florida Association of Insurance and Financial Advisors. He's an active member of a regional Financial Advisor Study Group that meets via web conference monthly and at industry conferences. The group is committed to making a difference in the lives of the clients they serve by continuing advanced education, understanding current trends in the industry and sharing best practices in the areas of financial planning and investment planning.
Personal
Paul is married to Colleen. They have two teenagers and one in college – Isabella, Dominick and Tristan. Paul enjoys hunting, fishing, golf, and skiing with family and friends. Together, Paul and Colleen enjoy cooking, reading, vacations and family time. In the spring and summer there's a good chance you'll see them at a softball or baseball field cheering on their kids.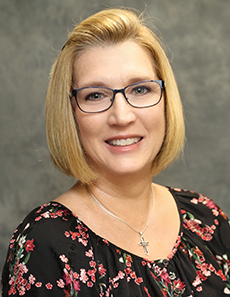 Colleen Fimognari
Executive Assistant / Client Services
Colleen's favorite way to play is watching her teenagers play baseball and softball. She's been working with Paul since 2016 and applies her eye for detail to many behind-the-scenes tasks, helping us run like clockwork. Colleen oversees client services. She provides support with client service requests, appointment preparation and follow-up, new business, and more. Colleen is instrumental in helping refine our service processes to ensure we can provide seamless and efficient support to clients. She acts as each client's dedicated service champion.
The Power of Partnership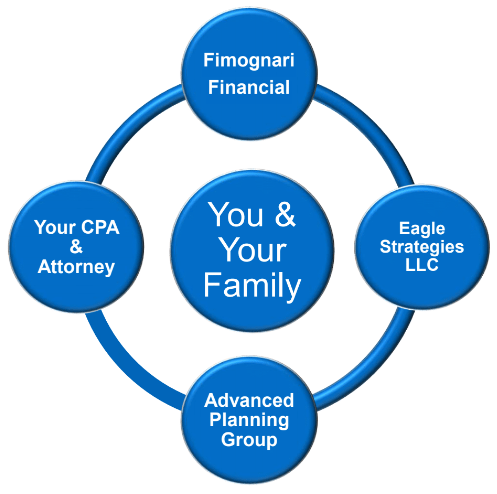 We have intentionally limited the size of our firm to ensure that every client receives the very highest level of personalized service. Rather than growing a large practice and taking on added complexity, we chose to focus efforts on mastery of our craft to best serve our clients. Despite our small size, we tap into a large pool of talented professionals through our strategic alliance with New York Life and Eagle Strategies LLC whose knowledge and experience rivals that of the largest firms.
Teams of Specialists Providing Genuine Collaboration
Whether you're nearing retirement, already retired Fimognari Financial has the experience and expertise you need for every step of your financial life journey. Effective financial planning sometimes requires a team of experts working together to serve your best interests. In such situations, we are the quarterback who makes sure everyone is working together to achieve the best possible outcome for our clients. If you have existing team members, such as your CPA or attorney, we will work with them, and we can also bring in our subject-matter experts as needed. Our team approach means that you'll never have to go it alone. Your team will be handpicked according to your unique needs and with the utmost confidentiality – always providing valuable insight and fresh perspectives. We may call on credentialed specialists within the financial planning, investment, insurance, tax, and legal disciplines (CFP's, CFA's, CLU's, ChFCs, CPAs and JDs) as needed. Some of our resources are detailed below.
Our Resources
Through Eagle Strategies, Paul G. Fimognari provides fee-based financial planning, investment advisory services and access to investment management programs. Eagle Strategies LLC is registered with the Securities and Exchange Commission as an "Investment Adviser" and is an indirect, wholly-owned subsidiary of New York Life Insurance Company.
Learn More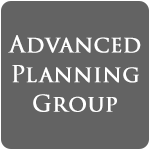 The Advanced Planning Group collectively leverages years of practical experience and disciplines in law, accounting and financial service, in order to provide New York Life agents with unparalleled assistance in estate, business, and life insurance planning. Because the Advanced Planning Group supports agents who have a nationwide clientele, the group has insight consulting on estate and business plans at all levels of wealth across all 50 states. The Advanced Planning Group is called to action to advise on hundreds of business and estate plans each year; and that means Paul G. Fimognari can bring experience, value and insight to your planning situation. The Advanced Planning Group does not provide specific legal, tax or accounting advice.
Learn More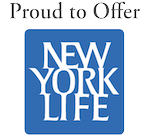 Paul G. Fimognari and his fellow financial professionals are proud to be affiliated with New York Life Insurance Company. New York Life and its wholly-owned subsidiaries provide life insurance, fixed annuities, and long-term care insurance. A mutual insurance company, New York Life is one of the largest mutual life insurance company in the United States and holds the highest possible financial strength ratings currently awarded to any life insurer from all four of the major credit rating agencies: A.M. Best (A++), Fitch (AAA), Moody's Investor Service (Aaa), Standard & Poor's (AA+). (Source: Individual independent rating agency commentary as of 10/15/20.)